Founded in 1996 by David and Camille Rutkauskas, Camille's Sidewalk Cafe is a true pioneer of the fast-casual concept and a nationally recognized success story.
In recent years, Entrepreneur magazine has ranked Camille's as one of the top 500 franchises in the world and has credited the brand for both its domestic and international viability due to strong financial growth and universal appeal. Fast Casual magazine has also given Camille's Sidewalk Cafe a top ranking in their "Movers and Shakers" Special Report.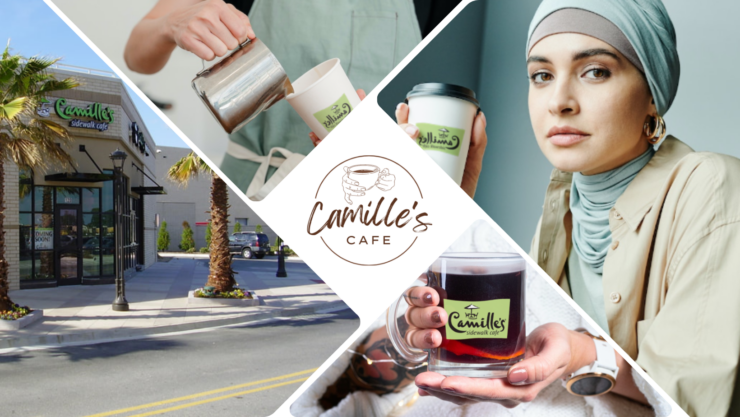 The menu includes wraps, grilled Paninis, deli-style sandwiches, flatbread pizzas, soups, salads, smoothies, desserts, and a selection of coffees and teas. Camille's morning menu also features a large variety of breakfast wraps, daily fresh-squeezed orange juice, and other delicious breakfast items.
Camille's Sidewalk Cafe has over 30 locations in 27 states and around the world. With hundreds of territories in development worldwide, Camille's Sidewalk Cafe continues to grow and provide the market with a fresh alternative to fast food, in an atmosphere where you can: Eat, Relax and Enjoy!
Always the Best in Simple and Fresh
At Camille's Sidewalk Cafe, the goal is pretty simple: to deliver 100% fresh, made-to-order food for the customers in a nice, relaxing atmosphere day in, and day out.
With over 17 years of experience in the people-pleasing business, Camille's Cafe created a delicious, creative menu that has made the cafe one of Tulsa's best-loved places to eat.